"Cannabis allows me to be more objective and evaluate a situation from multiple perspectives that are more logical and more compassionate. What else can do that? Nothing. Nothing at all." Jennifer Ford, President and Co-Founder of CannaFit Website.  She added with half-joking emphasis, "Cannabis helps me to be the person my dog thinks I am."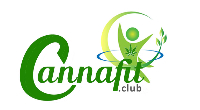 As the cannabis industry understands its role in health maintenance, online health and wellness platforms like CannaFit will encourage users of the plant to be mindful of their cannabis dosing and combine this dosing with proper diet, exercise and nutrition to maximize beneficial aspects of cannabis in order to achieve a better quality of life.
As the Taco Bell eating stoner stereotype dies, a new generation of fitness conscious individuals are deliberately ingesting cannabis as part of an active lifestyle.   It's no coincidence the fastest growing segment of legal cannabis users are adults over 40.  This group is also concerned as much about inner health as they are outer appearance.
Whereas in the past, people buying pot on the black market knew nothing about the conditions under which it was grown, today users know much about the strains available, like THC and CBD content. Armed with this wealth of information, people are able to make informed decisions about the future quality of their life.
Cannabis Industry Misses the Point of Its Existence
In the activism circles numerous reasons for joining the cause are touted. During its formative years and the decades following, NORML members tended to plant their flag firmly on the premise that this is a matter of personal freedom, liberty and choice. Today millions of people of all age groups and backgrounds are finding their quality of life improved by the health benefits of cannabis.  Pete and Jennifer at CannaFit see a cannabis industry that is slow in self-regulation and empowering consumers with tools as part of a community obligation by focusing on the biological and psychological well-being of everyone who is ingesting cannabis regularly.   Pete adds "We're not the science but rather a powerful tool leveraging scientific & nutritional research that's designed to help people understand exactly how cannabis affects them on a personal level."
From his involvement in the cannabis market, Pete Boehm, CEO of CannaFit believes "The industry is at a critical juncture in its efforts to legalize cannabis nationally and become accepted by society in general.  To date, more buzz has been generated on the money making potential of the "Green Rush".  Sometimes the opportunity to showcase the legal, responsible use of cannabis gets lost in the shuffle.  Sure, there are "stoners" but the overwhelming majority of cannabis users are interested in how to integrate cannabis within an otherwise productive and health-minded lifestyle.  When responsible cannabis use is combined with proper diet, nutrition, exercise and stress reduction techniques, one can truly achieve better fitness and a greater sense of overall well-being."
The first glimpse at the industry's growing pains happened with Pete's first visit to a "pot doc" in California. "I was nervous and felt really out of place wearing my suit and tie while clutching a folder full of medical records to validate I was a likely candidate for a cannabis recommendation.  When I went there, he basically took my $150 and spent less than 30 seconds asking me about why I was there and why I wanted to get my cannabis recommendation. When he learned I was an "Internet Guy" he did spend about 30 minutes pitching his idea for a new online business.  From my experience there was really nothing medical about getting my medical recommendation."
Similarly the budtenders Pete met were extremely friendly, kind and tried to be helpful.  In reality however, they were more inclined to share "which strains would either make me creative or get me sleepy or feel super buzzed with couch lock; not the stress and pain relief I was seeking".   They were vaguely knowledgeable when compared with the depth of understanding required of, say, pharmacists.
For an industry touting itself as a viable alternative to pharmaceutical therapy, the representatives sent to educate the public were unable to speak to the science or medical findings necessary to help a person actively recover or seek relief from their diseases and painful conditions. Too many of these ambassadors to the cannabis world perpetuated the freedom of choice perspective but really couldn't articulate the therapeutic or medicinal benefits. There was very little solid advice about how to properly incorporate cannabis into a healthy lifestyle.
"I viewed this huge glaring gap in the cannabis industry," observes Pete. "There's an inherent irony in so much that every State to date that's legalized cannabis initially did so under the premise that voters believed in the medicinal and therapeutic benefit of cannabis".    He continues, "We personally believe in personal liberty, of one's right to choose cannabis.  It should be regulated just like alcohol and tobacco but, the cannabis industry is in the unique position to help the lay person truly understand the powerful benefits of cannabis from a therapeutic and medical perspective.  The industry simply can't lose sight of this advantage."
As the impact of full legalization took a quantum leap in Colorado years after California implemented its medical marijuana programs, the seediness vanished, but much was still lacking. "In Denver when I would go to the dispensaries, I experienced sophisticated merchandising practices, nice displays and professional sales associates, who really seemed knowledgeable and informed, but again that was limited to knowing various strains and related products promoted with anecdotal information about the strain's effect. It wasn't really specific. They weren't asking if you're suffering from chronic back pain or neck pain, are you doing certain exercises. As science has made all this phenomenal advances in research, clearly they now find an effective way to treat various ailments is through a holistic approach. It does factor in my diet. It does factor in things like my physical activities. It does factor in how I'm treating my condition and what I'm doing from a preventative perspective.
Every person experiences cannabis differently; it's unique.  Most importantly, no one was offering me any tools or support to help me gauge my cannabis consumption away from the retail environment and really hone in on what combined therapy was most effective.  If an industry refers to me as a "patient" then they should at least provide me with options to help myself achieve my desired outcome."   And so, the industry's shortcoming is looking to be filled by CannaFit a company dedicated to creating a health focused conversation and necessary mindfulness about what people put into their bodies and why.
What does CannaFit do?
Jennifer Ford positions Cannafit as the "FitBit of the cannabis industry minus the device.  We're not reinventing the wheel as our platform integrates seamlessly with all the popular fitness devices used by so many people in the U.S. "
Cannafit is an online health, wellness, fitness, diet and nutrition platform that helps consumers track cannabis dosing and consumption while comparing its effectiveness with their diet and physical activities.
CannaFit offers dispensaries, recommending physicians, compassion clubs, caregivers and infused product manufacturers a web-enabled, easy to use tool that allows the cannabis patients and users to track their nutritional intake, physical activity, and levels of THC and CBD consumption.  Cannafit's engine has already been offered to consumers by several Fortune 500 companies and successfully used by over 5 million consumers.  Jennifer's conviction really hits home when she shares "We are bringing over 15 years of analytic tools and content to the cannabis industry.  We fully intend to become the defacto leader in helping our industry promote a "we care" message to the American public."
Cannafit is the brand behind the brand.  Pete adds, "We're not consumer facing but rather an affordable tool that consumer facing cannabis users can provide their customers under their brand.  We're HIPAA compliant and protect a person's privacy yet we believe we're the only solution in the market that allows a dispensary to understand who their customer is, how and when they consume cannabis, what they're consuming and what they plan on buying in the future.  You simply can't get this level of data anywhere else."    Cannafit isn't clinical.  They've "gameified" their platform by incorporating challenges and loyalty points where "our clients can really build a loyal, structural relationship with their customers.  We've found large volumes of research that confirms when a company introduces a solid loyalty program to its customers, they can positively impact their revenues by over 20% on a yearly basis; that's extremely powerful."
As the country enters a time where a person can dial in preferred cannabinoid levels and dosages, CannaFit is positioning itself as the anywhere one can get online platform to do this methodically and efficiently.  Jennifer pipes in ,"We're ubiquitous and have mobile optimized our platform."  It works with any internet connected device with browsing capabilities and encourages people to strive for a healthy lifestyle several times a day.
With over 200,000 ingredients, 6000+ kitchen tested and nutritionist evaluated recipes, 12 personalized meal plans, exercise trackers and built in nutritional information from restaurants and common foods, anyone using CannaFit will have proper guidance when making daily health decisions.   "To further expand upon this, we're "cannabinizing" the entire platform so people can track their dosing, log how they feel, share their results and really focus on their optimal health.  Oh, and it only requires a commitment of a few minutes daily to take advantage of all our benefits. The genesis of CannaFit was basically my knowledge of how sophisticated and helpful these online wellness tools are.  I actually wrote the original business plan for our engine in 1999.  Taking what we know about cannabis, infusing recipes and meals and incorporating CBD and THC dosage and tracking really operates at the intersection of two of this country's fastest growing industries; online fitness and cannabis.  Being able to combine the positive attributes of these two exploding industries offers a very powerful solution to the industry with enormous benefit on a multitude of levels," adds Pete.
Jennifer feels that the industry's short-comings are largely a part of how our society has forgotten basic principles "We lost Hippocrates' message of 'let thy food be thy medicine'. What you're eating and your physical activity, that's 101. Everything should start there whether you're talking about your physical health or your emotional health. The foods that we eat absolutely impact our emotions and our hormonal changes in our body. Our bodies are full of chemical messages. Every thought that you have is a chemical message.  Our bodies have cannabinoid receptors that are part of the cannabinoid receptor system in the brain and are involved in a variety of physiological processes including appetite, pain-sensation, mood, and memory.  We're just now beginning to understand how cannabis enhances these processes"
Gamification – giving customers constant rewards while using CannaFit – encourages people in the cannabis market to pay attention to how they are treating their bodies. When they do certain activities, loyalty points are given. These points can be redeemed for offers exclusive to the dispensary, manufacturer, or physician's office using the CannaFit platform. The idea is that as more people use CannaFit consistently, a growing population of health-minded individuals will fill the ranks of the cannabis market.
Jennifer shared that "while we're for profit, we have a charitable component to our business." CNN reports about the efficacy of Charlotte's Web to reduce seizures in epileptic children gave the largest surge of awareness of cannabis's medicinal benefits. To date the pharmaceuticals prescribed for epilepsy often had severely debilitating side effects and were relatively ineffective preventing seizures. However there is a naturally high fat nutrition plan called the ketogenic diet that helps to control seizures. The diet requires a strict measurement of calories, fluids, and proteins. CannaFit is ideally suited to help epileptics maintain detailed documentation and discipline in sticking to this new regimen. To further this effort, CannaFit has offered free licensing to Realm of Caring as they increase their cannabis distribution capabilities.   Jennifer adds, "we're determined to offer our platform to other worthy non-profits focused on cannabis therapy as a viable treatment for those suffering from life debilitating and often life threatening ailments.  Our efforts with the Realm of Caring are just the beginning."
The numbers support Pete and Jennifer's mission to use cannabis as a vehicle to improve our collective health. There are 10,000 consumer facing businesses including dispensaries, compassion clubs and over recommending medical practices. NORML estimates that 10% of the population ingests cannabis regularly, and nearly 40 million Americans currently use online health and wellness platform or fitness devices like FitBit® The intersection of these demographics suggests there is a significant segment of the end users who would be eager to actively use cannabis as part of their healthy lifestyle.
"We have an estimated 3 – 5 million registered medical cannabis patients and recreational, self-medicating users who basically got their recommended cannabis because they have some ailment that requires treatment.  If you take that holistic approach, why not provide a dynamic, responsive tool that guides proper diet and exercise and integrates the responsible use of cannabis where we can measure our THC and CBD consumption?  How great would it be if we could share our results with those who suffer from similar ailments or literally log in and share their data with their physician, nutritionist, dietician, trainer or caregiver?" Working with 15 years of data and analytics, CannaFit "knows that if people incorporate an online health and wellness platform as part of their daily wellness regimen, they're going to have an 80% greater chance of success in achieving their goals.  If they actively track these activities, their chance of success exceeds 90%!"
This mindset matches the reason many people change their lifestyle once they begin using cannabis systematically. Jennifer stresses how the plant itself tends to encourage users to realize the standard American diet is not conducive to disease-free longevity.   There is even new research that's identified cannabinoids that actually suppress one's appetite.  There's simply so much to learn and what better way to fuel this learning or self-awareness by tracking our consumption and relating it to our diet and physical activities?
Future and Goodwill of the Industry
CannaFit sees the industry going in a direction that is increasingly conscientious of health and consumer safety. The laws being implemented by many states have regulations coming out that are far more stringent and will mandate to members of the consumer facing cannabis industry that they're going to have to adopt some sort of health and wellness strategy in conjunction with ingredient listing, testing and other regulations designed to protect consumer safety. The long time participants in the cannabis movement see this as exactly what the industry needs to maintain the plant's characteristic benevolent and empathic nature.
"While there are people in the cannabis industry who are purely profit motivated. This is the one industry where I've actually seen competitors tend to want to help each other. This is the first multi-billion dollar industry who's core foundation is rooted in social change.  The regulatory government agencies overseeing the industry are recognizing this and are looking to replace revenues lost from enforcement by replacing them with taxes and new regulations." adds Pete.
"A national groundswell is happening. When these states all come on board, we want to be there as people consider launching a cannabis business. We would like for them to think about the health and wellness component. We would be honored and privileged to be part of that."