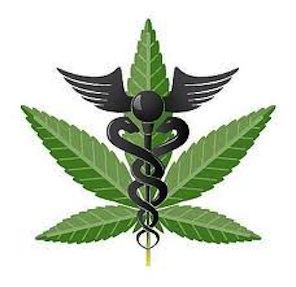 The following is an ongoing list of scientific studies that point to the qualities of cannabis regarding cancer. The hundreds of active ingredients available in psychoactive marijuana flowers have been shown to prevent cancer, kill living cancer cells and provide relief from the pain and nausea associated with the disease.
68 studies on the efficacy of marijuana against cancer
http://www.alchimiaweb.com/blogen/68-studies-efficiency-marijuana-against-cancer/
CBG Administration Halts Cancer Progression
The administration of the nonpsychotropic plant cannabinoid cannabigerol (CBG)  possesses <http://www.alternet.org/drugs/5-marijuana-compounds-could-help-combat-cancer-alzheimers-parkinsons-if-only-they-were-legal&gt;  potent anti-colon cancer activities and inhibits cancerous tumor growth, according to data published in September in the journal Carcinogenesis. A team of Italian researchers at the University of Naples assessed the effects of CBG on colon tumorigenesis. Investigators reported that the compound promoted apoptosis (cancer cell death) and reduced cell growth in colorectal cancer cells. CBG dosing also inhibited colorectal tumor growth in animals. Authors  concluded <http://www.ncbi.nlm.nih.gov/pubmed/25269802&gt; : "CBG hampers colon cancer progression in vivo and selectively inhibits the growth of colorectal cancer cells. … CBG should be considered translationally in colorectal cancer prevention and cure."
Anecdote
http://www.nbcnews.com/health/cancer/cannabis-oil-unexpected-lifesaver-n200306
Cannabinoids as therapeutic agents in cancer: current status and future implications.
http://www.ncbi.nlm.nih.gov/m/pubmed/25115386/
From United States' National Cancer Institute
http://www.cancer.gov/cancertopics/pdq/cam/cannabis/patient/Page2#Section_13
Antitumor activity
Stimulating appetite
Many animal studies have shown that delta-9-THC and other cannabinoids stimulate appetite and can increase food intake.
Pain relief
Cannabinoid receptors (molecules that bind cannabinoids) have been studied in the brain, spinal cord, and nerve endings throughout the body to understand their roles in pain relief.
Cannabinoids have been studied for anti-inflammatory effects that may play a role in pain relief.
Generally speaking, some experts now believe that cannabinoids "may represent a new class of anticancer drugs that retard cancer growth, inhibit angiogenesis and the metastatic spreading of cancer cells."
Cannabinoids for Cancer Treatment: Progress and Promise (Cancer Research)
http://cancerres.aacrjournals.org/content/68/2/339.abstract
Study shows non-hallucinogenic cannabinoids are effective anti-cancer drugs (Journal of Anti-Cancer Research)
http://www.alphagalileo.org/ViewItem.aspx?ItemId=135404&CultureCode=en
Preparation and characterization of Δ(9)-tetrahydrocannabinol-loaded biodegradable polymeric microparticles and their antitumoral efficacy on cancer cell lines.
http://www.ncbi.nlm.nih.gov/pubmed/23773072
As THC has shown therapeutic potential as anticancer drug, the efficacy of the microspheres was tested on different cancer cell lines. Interestingly, the microspheres were able to inhibit cancer cell proliferation during the nine-day study period. All the above results suggest that the use of biodegradable microspheres would be a suitable alternative delivery system for THC administration.
http://www.usnews.com/news/articles/2013/10/24/study-cannabis-compounds-can-kill-cancer-cells
Cannabis smoking and lung cancer risk: Pooled analysis in the International Lung Cancer Consortium (International Journal of Cancer)
http://onlinelibrary.wiley.com/doi/10.1002/ijc.29036/abstract
Authors concluded, "Results from our pooled analyses provide little evidence for an increased risk of lung cancer among habitual or long-term cannabis smokers." An international team of investigators from Canada, New Zealand, the United Kingdom, and the United States analyzed data from six case-control studies involving over 5,000 subjects (2,159 cases and 2,985 controls) from around the world.
Effects of Marijuana Smoking on the Lung
http://www.atsjournals.org/doi/abs/10.1513/AnnalsATS.201212-127FR?journalCode=annalsats&#.U95XjqiSOTw
[H]abitual use of marijuana alone does not appear to lead to significant abnormalities in lung function," Tashkin writes. "[F]indings from a limited number of well-designed epidemiological studies do not suggest an increased risk of either lung or upper airway cancer from light or moderate use. … Overall, the risks of pulmonary complications of regular use of marijuana appear to be relatively small and far lower than those of tobacco smoking." A follow up commentary clarifies "[C]annabis smoking does not seem to increase risk of chronic obstructive pulmonary disease (COPD) or airway cancers. In fact, there is even a suggestion that at low doses cannabis may be protective for both conditions. … This conclusion will affect the way health professionals interact with patients, parents with teenagers, and policy makers with their constituents. … Efforts to develop cleaner cannabinoid delivery systems can and should continue, but at least for now, [those] who smoke small amounts of cannabis for medical or recreational purposes can breathe a little bit easier."
Inhibition of tumor angiogenesis by cannabinoids
http://www.fasebj.org/content/17/3/529.full
We found that tumors from cannabinoid-treated animals were smaller and paler than controls. Analysis of the vasculature by immunostaining of CD31, an endothelial cell marker, revealed no significant effect of JWH-133 on microvascular count (number of blood vessels per unit area) in the tumors (data not shown). However, cannabinoid administration turned the microvascular hyperplasia of control tumors to a pattern of blood vessels characterized predominantly by very small and narrow capillaries.
Anti-tumoral action of cannabinoids: Involvement of sustained ceramide accumulation and extracellular signal-regulated kinase activation
http://www.nature.com/nm/journal/v6/n3/abs/nm0300_313.html
Gliomas (tumors in the brain) are especially aggressive malignant forms of cancer, often resulting in the death of affected patients within one to two years following diagnosis. There is no cure for gliomas and most available treatments provide only minor symptomatic relief. delta-9-THC induced apoptosis (programmed cell death) in glioma cells in culture.
Antitumor Effects of Cannabidiol, a Nonpsychoactive Cannabinoid, on Human Glioma Cell Lines
http://jpet.aspetjournals.org/content/308/3/838.full
"Non-psychoactive CBD … produce[s] a significant anti-tumor activity both in vitro and in vivo, thus suggesting a possible application of CBD as an antineoplastic agent."
A Population-Based Case-Control Study of Marijuana Use and Head and Neck Squamous Cell Carcinoma
http://m.cancerpreventionresearch.aacrjournals.org/content/2/8/759.full
This study from Cancer Prevention Research found that marijuana users are much less likely to contract head-and-neck squamous-cell carcinoma than non-users. "After adjusting for potential confounders (including smoking and alcohol drinking), 10 to 20 years of marijuana use was associated with a significantly reduced risk of HNSCC. Among marijuana users moderate weekly use was associated with reduced risk. The magnitude of reduced risk was more pronounced for those who started use at an older. These inverse associations did not depend on human papillomavirus 16 antibody status. However, for the subjects who have the same level of smoking or alcohol drinking, we observed attenuated risk of HNSCC among those who use marijuana compared with those who do not." "Our study suggests that moderate marijuana use is associated with reduced risk of HNSCC."
Patterns of Use of Medical Cannabis Among Israeli Cancer Patients: A Single Institution Experience
http://jpsmjournal.com/article/S0885-3924%2814%2900312-1/abstract
Cannabis use is perceived as highly effective by some patients with advanced cancer and its administration can be regulated, even by local authorities.  Of approximately 17,000 cancer patients seen, 279 (<1.7%) received a permit for cannabis from an authorized institutional oncologist. The median age of cannabis users was 60 years (range 19–93 years), 160 (57%) were female, and 234 (84%) had metastatic disease. Of 151 (54%) patients alive at six months, 70 (46%) renewed their cannabis permit. Renewal was more common among younger patients and those with metastatic disease. Of 113 patients alive and using cannabis at one month, 69 (61%) responded to the detailed questionnaire. Improvement in pain, general well-being, appetite, and nausea were reported by 70%, 70%, 60%, and 50%, respectively. Side effects were mild and consisted mostly of fatigue and dizziness.
Cancer fighting cannabinoids that don't get you high
http://ar.iiarjournals.org/content/33/10/4373.abstract#corresp-1
Cannabinoids are the chemicals in marijuana that have an effect on your body. There are over 85 of them in marijuana. Some, like THC have psychoactive effects that induce a high, but that is limiting to medical care. This study looked for cannabinoids with medical value that do not get you high. They found six other chemicals in marijuana with no psychoactive effects that fight cancer just as well as THC. "Cannabinoids are the bioactive components of the Cannabis plant that display a diverse range of therapeutic qualities. We explored the activity of six cannabinoids, used both alone and in combination in leukaemic cells. Cannabinoids were cytostatic and caused a simultaneous arrest at all phases of the cell cycle. Re-culturing pre-treated cells in drug-free medium resulted in dramatic reductions in cell viability. Furthermore, combining cannabinoids was not antagonistic. We suggest that the activities of some cannabinoids are influenced by treatment schedules; therefore, it is important to carefully select the most appropriate strategy in order to maximise their efficacy." )
Marijuana can protect against side effects of chemotherapy drugs
http://onlinelibrary.wiley.com/doi/10.1111/bph.12439/abstract
The British Journal of Pharmacology published a study detailing their findings that cannabidiol (CBD) can protect against neurotoxicity and pain that often accompany chemotherapy drugs. "Background and Purpose Paclitaxel (PAC) is associated with chemotherapy-induced neuropathic pain (CIPN) that can lead to the cessation of treatment in cancer patients even in the absence of alternate therapies. We previously reported that chronic administration of the non-psychoactive cannabinoid cannabidiol (CBD) prevents PAC-induced mechanical and thermal sensitivity in mice. Hence, we sought to determine receptor mechanisms by which CBD inhibits CIPN and whether CBD negatively affects nervous system function or chemotherapy efficacy. Conclusions and Implications Our data suggest that CBD is protective against PAC-induced neurotoxicity mediated in part by the 5-HT1A receptor system. Furthermore, CBD treatment was devoid of conditioned rewarding effects or cognitive impairment and did not attenuate PAC-induced inhibition of breast cancer cell viability. Hence, adjunct treatment with CBD during PAC chemotherapy may be safe and effective in the prevention or attenuation of CIPN."
Scientists reveal how THC – found in cannabis – 'could slow cancer tumour growth'
http://www.independent.co.uk/life-style/health-and-families/health-news/scientists-reveal-how-thc–found-in-cannabis–could-slow-cancer-tumour-growth-9605219.html
By injecting THC into laboratory mice bearing human cancer cells, scientists were able to identify for the first time two specific receptors that are responsible for the compound's disease-fighting effects.
BREAST CANCER STUDIES
Δ9-Tetrahydrocannabinol Inhibits Cell Cycle Progression in Human Breast Cancer Cells through Cdc2 Regulation (American Journal of Cancer)
http://cancerres.aacrjournals.org/content/66/13/6615.abstract
Anti-tumor activity of plant cannabinoids with
emphasis on the effect of cannabidiol on human breast carcinoma (Journal of Pharmacology)
http://jpet.aspetjournals.org/content/early/2006/05/25/jpet.106.105247.full.pdf+html
Endogenous cannabinoid anandamide inhibits human breast
cancer cell proliferation (Proceedings of the National Academy of Sciences)
http://www.pnas.org/content/95/14/8375.full.pdf+html
Cannabidiol as a novel inhibitor of Id-1 gene expression in aggressive breast cancer cells (Molecular Cancer Therapeutics)
http://mct.aacrjournals.org/content/6/11/2921.abstract
Cannabinoids reduce ErbB2-driven breast cancer progression through Akt inhibition (Molecular Cancer)
http://www.molecular-cancer.com/content/9/1/196
PROSTATE CANCER
Cannabinoid Receptor as a Novel Target for the Treatment of Prostate Cancer (American Journal for Cancer Research)
http://cancerres.aacrjournals.org/content/65/5/1635.abstract
Anti-proliferative and apoptotic effects of anandamide in human prostatic cancer cell lines: implication of epidermal growth factor receptor down-regulation and ceramide production. (National Center for Biotechnology Information)
http://www.ncbi.nlm.nih.gov/pubmed/12746841?dopt=Abstract
The role of cannabinoids in prostate cancer: Basic science perspective and potential clinical applications (Indian Journal of Neurology)
http://www.ncbi.nlm.nih.gov/pmc/articles/PMC3339795/?tool=pubmed
Non-THC cannabinoids inhibit prostate carcinoma growth in vitro and in vivo: pro-apoptotic effects and underlying mechanisms. (British Journal of Pharmacology)
http://www.ncbi.nlm.nih.gov/pubmed/22594963
COLORECTAL CARCINOMA
The endogenous cannabinoid, anandamide, induces cell death in colorectal carcinoma cells: a possible role for cyclooxygenase 2 (BMJ Open Journal Gastroenterology)
http://gut.bmj.com/content/54/12/1741.abstract
Chemopreventive effect of the non-psychotropic phytocannabinoid cannabidiol on experimental colon cancer.(Journal of Molecular Medicine)
http://www.ncbi.nlm.nih.gov/pubmed/22231745
SKIN CARCINOMA
Inhibition of skin tumor growth and angiogenesis in vivo by activation of cannabinoid receptors (Journal of Clinical Investigation)
www.jci.org/articles/view/16116
LEUKEMIA
Delta9-tetrahydrocannabinol-induced apoptosis in Jurkat leukemia T cells is regulated by translocation of Bad to mitochondria. (Molecular Cancer Research)
http://www.ncbi.nlm.nih.gov/pubmed/16908594
Cannabis-induced cytotoxicity in leukemic cell lines (American Society of Hematology)
http://www.bloodjournal.org/content/105/3/1214.full?sso-checked=1
Enhancing the in vitro cytotoxic activity of Delta9-tetrahydrocannabinol in leukemic cells through a combinatorial approach (Leukemia and Lymphoma)
http://www.ncbi.nlm.nih.gov/pubmed/18608861
LUNG CARCINOMA
Δ9-Tetrahydrocannabinol inhibits epithelial growth factor-induced lung cancer cell migration in vitro as well as its growth and metastasis in vivo  (Oncogene)
http://www.nature.com/onc/journal/v27/n3/abs/1210641a.html
CANNABINOIDS INCREASE LUNG CANCER CELL LYSIS BY LYMPHOKINE-ACTIVATED KILLER CELLS VIA UPREGULATION OF ICAM-1.
http://www.ncbi.nlm.nih.gov/m/pubmed/25069049/
UTERUS CANCER
CANNABINOIDS: POTENTIAL
ANTICANCER AGENTS (Nature Reviews Cancer)
http://americanmarijuana.org/Guzman-Cancer.pdf
PANCREATIC ADENOCARCINOMA
Cannabinoids Induce Apoptosis of Pancreatic Tumor Cells via Endoplasmic Reticulum Stress–Related Genes (American Association for Cancer Research)
http://cancerres.aacrjournals.org/content/66/13/6748.abstract
Cannabinoids in pancreatic cancer: Correlation with survival and pain (International Journal of Cancer)
http://www.ncbi.nlm.nih.gov/pmc/articles/PMC2225529/
CERVICAL CARCINOMA
Inhibition of Cancer Cell Invasion by Cannabinoids via Increased Expression of Tissue Inhibitor of Matrix Metalloproteinases-1 (Journal of the National Cancer Institute)
http://jnci.oxfordjournals.org/content/100/1/59.abstract
ORAL CANCER
Cannabinoids inhibit cellular respiration of human oral cancer cells. (Pharmacology)
http://www.ncbi.nlm.nih.gov/pubmed/20516734
LYMPHOMA
Cannabinoid receptor-mediated apoptosis induced by R(+)-methanandamide and Win55,212-2 is associated with ceramide accumulation and p38 activation in mantle cell lymphoma (Molecular Pharmacology)